Is Ocala Florida A Good Place To Live?
Nestled in the heart of Florida, Ocala is a city that boasts a small-town charm and a rich equestrian history.
With a rapidly growing population of approximately 60,000 people, Ocala is a mid-sized city that provides a balance of urban conveniences and a relaxed lifestyle.
With more and more people relocating to the sunshine state, Ocala has become an attractive option.
But the question remains…is Ocala Florida, a good place to live? In this post, we'll explore the city's pros and cons to help you make an informed decision about whether Ocala is the right fit for you.
First, lets take a look at some of the positives associated with the town.
Family Friendly
Located in huge Marion County, Ocala nonetheless has a small-town feel.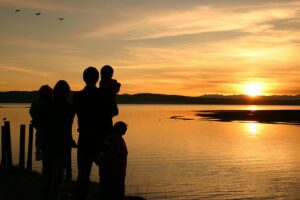 First of all, there is a noticeable community spirit. Folks know each other and still wave and speak when meeting.
Another huge plus is that there isn't any hardcore traffic congestion. Like other, more urban parts of the state such as Orlando.
Next, everything is accessible. Just hop in your car. A mere 25 minute drive can get you across the entire city area.
Not a city person.  Take a short drive to exit the city limits and the surroundings turn rural.
In case you are looking to invest in farmland or find some acreage to build a house on, there are plenty of options.
Finally, the crime rate is low and there are a ton of great school options.
So, as far as raising a family goes, this is a great choice.
Enviable Cost Of Living
You won't have to break your budget by moving to Ocala as the cost of living here is very reasonable.
According to BestPlaces.net, the overall cost of living is about 17% less than the Florida average.
The median home value is the largest contributor to the savings as housing prices are approximately 35% less compared to the rest of Florida.
One of the biggest draws to moving to Florida in general is the tax situation.
No State Income Taxes
Just by deciding to move to any city in Florida, you can save on taxes.
Because while you will still pay federal income taxes here, there is NO state income tax.
Depending on what state you are moving from, and how much money you make, this savings can be substantial.
Plenty Of Fun Things To See And Do
Ocala enjoys some big town amenities such as: 

Tons of shopping

An eclectic collection of restaurants

A downtown square

A historic district

Several upscale movie theaters
One of the biggest attractions in the city is the annual "Light Up Ocala" celebration. It kicks off the holiday season with a tree lighting ceremony that attracts thousands.
There is also a thriving art community here and that passion is evident in the "Fine Arts For Ocala Art Festival", the Appleton Museum of Art, the Reilly Arts Center, and the Ocala Civic Theater.
Outdoor Activities
For outdoor lovers, Ocala is a great place to live.
One of the most popular outdoor destinations in the city is the Ocala National Forest.
This vast forest, which spans more than 600 square miles, is home to a variety of wildlife, such as black bears, white-tailed deer, and bald eagles. Many walking and biking trails can be found throughout the forest, providing plenty of possibilities to enjoy the outdoors.
The Florida Trail, which traverses the state for more than 1,000 miles, and the Salt Springs Observation Trail, which provides breathtaking views of the forest and its wildlife, are two of the most well-known routes.
If you enjoy the water, Ocala offers a lot of options for kayaking and canoeing. With its clean waters and a variety of species, the Silver River State Park is a very popular paddling location. When you paddle along the river, you might even see a couple of manatees.
Or you can visit one of the numerous local lakes for a day of swimming or fishing for a more relaxed experience.
In addition, there are plenty of parks and gardens to explore in Ocala for those who prefer a slower pace.
Families could visit the Tuscawilla Park and Discovery Center, which features playgrounds, a splash pad, and educational exhibits. Another well-liked location is the Sholom Park, which has 44 acres of tranquil landscapes and winding walking pathways.
Finally, there is a thriving golf community. with numerous local courses for students of every ability level.
Horses And Horse Farms
Ocala is known as the Horse Capital of The World.  Although some in Kentucky would argue that point, the city is indeed a hotbed for horse-related activities.
Most importantly, Ocala is home to the World Equestrian Center. It was constructed in 2021 and is the largest equestrian complex in the United States.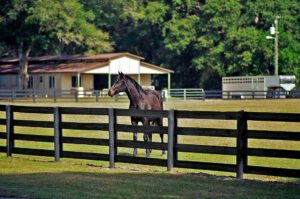 It is huge.
Furthermore, in the rural areas. You will find miles and miles of beautiful horse farms.
Horse related events such as riding, training, and competition are a weekly occurrence here.
Finally, many people work in the equine industry here in one capacity or another.
Excellent Location
Ocala is located in Central Florida which is the perfect place to be.
Why?
Located right off the interstate, the town is only a little over an hour drive from the tourist capital of the world, Orlando.  Here you can enjoy the best theme parks, water parks, fine dining, professional sports, fantastic nightlife and more.
A mere hour and a half drive will land you in the most famous beach on the planet, Daytona Beach. 
Or perhaps you fancy the west coast of the state?  Well, again, it is only an hour and a half drive to the Gulf of Mexico.
Metropolitan areas such as Jacksonville and Tampa are two hours away.
The University of Florida with all the things a college town offers is a mere 45 minutes to the North.
And while all these are amazing places and easy to get to, they have problems that Ocala doesn't.
Health Care
Ocala has some excellent health care facilities. Some of the options include:
The HCA Florida Ocala Hospital which is a top destination for cardiac care.
Next, HCA Florida West Marion Hospital, which is notable for its orthopedic care.
Finally, there is UF Health Shands Hospital in nearby Gainesville. A highly regarded teaching hospital. It is associated with the University of Florida Medical School.
The Weather
So what is the number one reason people move to Florida?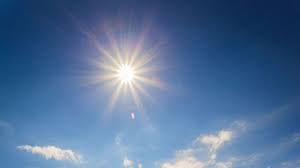 The weather.
Living in Ocala means that you won't have to worry about winter. Because the temperature very rarely drops below 40 degrees.
It is a researched fact that sunshine makes people feel better, hence the large senior population.
Hurricane Protection
In addition to its pleasant weather and family-friendly atmosphere, Ocala, Florida is renowned for its prime storm protection.
Ocala is less likely to be directly struck by hurricanes or tropical storms because it is located further inland than other coastal cities.
Ocala is also less likely to flood due to its location, making it a safer spot to live during hurricane season.
The location of Ocala is one of the strongest arguments as to why it is a good place to live.
Conclusion
Ocala, Florida, is a city that offers a plethora of attractions and amenities for residents and visitors alike.
From its natural beauty and outdoor activities to its excellent hurricane protection and small-town charm, Ocala has something to offer everyone.
So, whether you're a retiree looking for a peaceful place to settle down or a family seeking a thriving community with plenty of opportunities, Ocala, Florida, is definitely worth considering.
So, Is Ocala Florida A Good Place To Live?  The answer is a resounding… YES!
Return To Ocala, Florida page.